3D Printed Hydroponics: 5 Amazing Projects in 2023
3D Printed Hydroponics | Lee Lind |
Why spend your time digging in the dirt when you could grow your greens in 3D printed hydroponics? Check out these awesome projects!
Got a green thumb and a 3D printer? Hydroponics may be just the thing for you.
Hydroponics offers a unique method of cultivating plants by using mineral nutrient solutions instead of soil. Traditionally, hydroponics involves growing plants directly in water or inert mediums like perlite or gravel. As you might imagine, such nontraditional setups require many parts and systems to keep the plants happy and growing.
With the use of 3D printing technology, DIY enthusiasts can now design and produce custom parts like plant holders, trays, irrigation emitters, and connectors. These 3D printed components can improve the efficacy, personalization, and inventiveness of hydroponic arrangements. Not to mention, they are also fun to build!
Ready to try your hand at hydroponics? Then we have a few projects to get you started. No matter your space, budget, or skill level, there is something here for just about every plant lover. And if you don't have a 3D printer at hand, Craftcloud by All3DP can help you get the parts you need delivered to your door in no time. Let's get started!
Microgreens Planter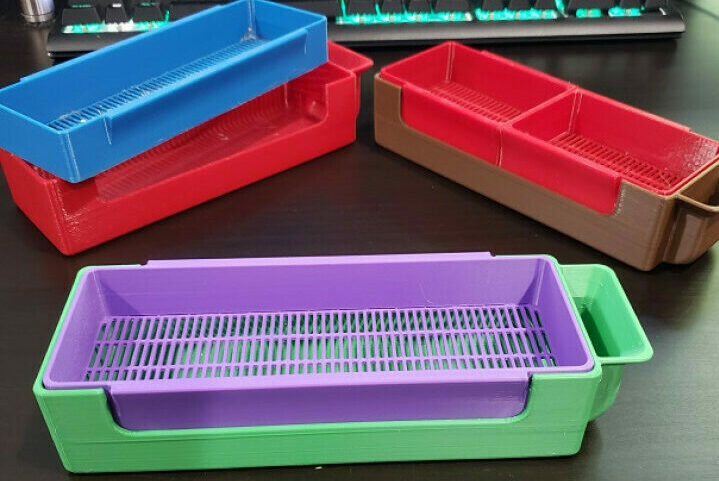 Since they are simple to grow, nutrient-dense, space-efficient, and versatile in culinary applications, many people grow microgreens at home. Microgreens offer a quick and satisfying way to grow healthy greens at home, regardless of whether you are a health-conscious person, a culinary enthusiast, or a gardening hobbyist.
This planter model offers a delightful printing and gardening experience in one! The easy-to-print tray holds water while the grid insert holds the seedlings but still offers enough room for the roots to down into the reservoir. Water is added from the top or side of the grid, which fits into the reservoir with ease.
Hydro Lid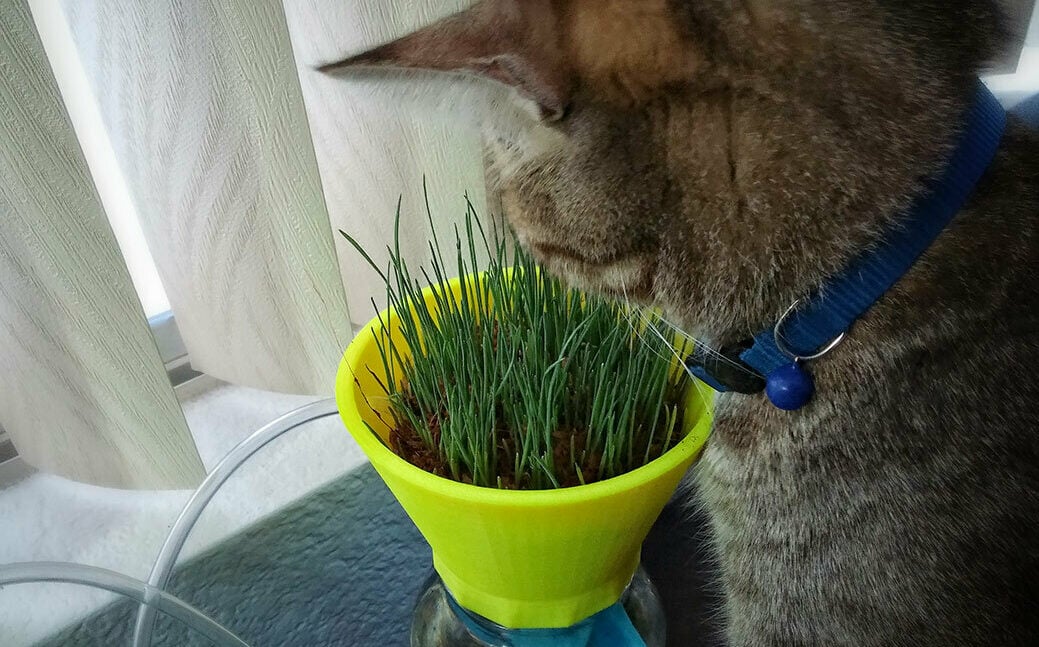 Growing grass indoors for cats has many advantages, including improving their physical and mental health and giving indoor cats a safe and pleasurable natural experience. Unfortunately, cat grass can get costly and difficult to keep up with.
This 3D printable model can be attached to a mason jar, and with the addition of some simple aquarium parts, you can be growing cat grass in no time. All you'll need is an aquarium pump, airline tubing, and an airstone to get things started. The designer walks you through the build step-by-step, making it easy on you when it comes time to assemble your own.
If you want to try your hand at growing a treat for your feline friends, this may be a good starter project for you.
Ultimate Desktop Garden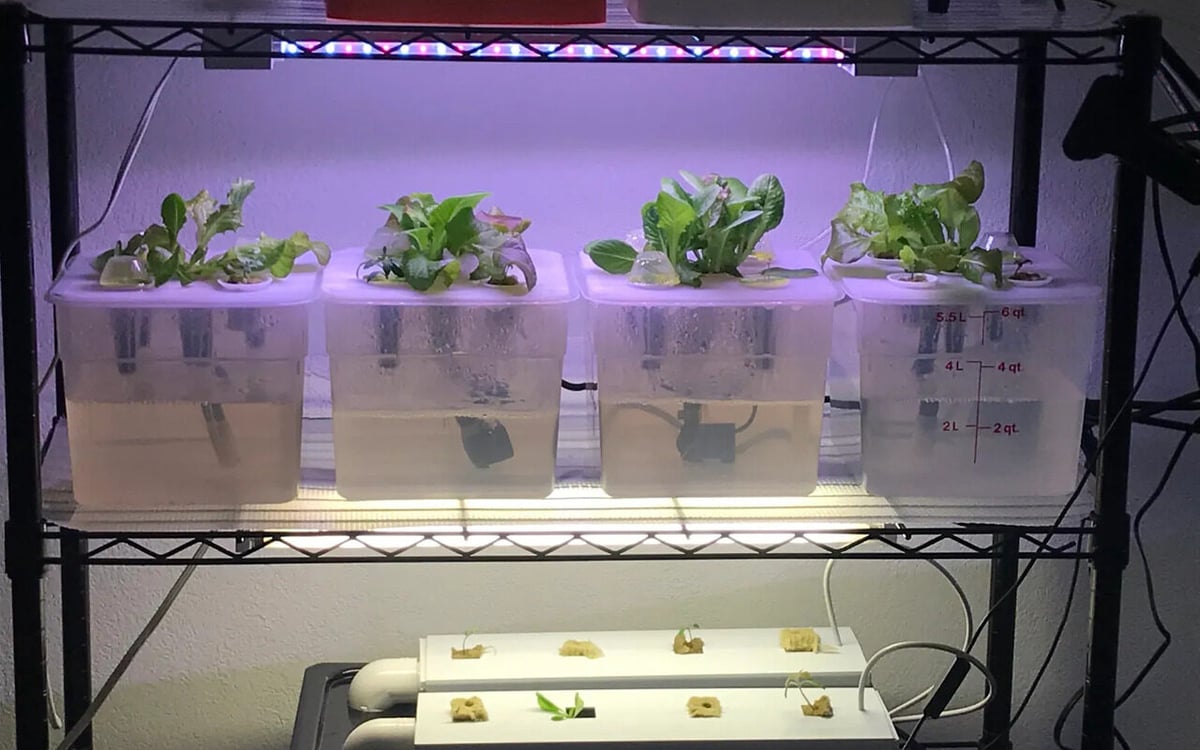 This next project offers the ultimate customization for your hydroponic growing space. For the water reservoir, you can use any purchasable storage container or the included files to print your own.
The creator of this project has provided options to make this setup as simple or elaborate as one wishes. There are options for providing the plant roots with water using a water pump, air pump, aquarium-based, or fogger-type system. Each method comes with instructions and energy consumption considerations, providing a great starting point for those wishing to get into hydroponics.
With more than a half dozen printable parts, including holders for the plants, the build is intended for those who want a system they can fit into their unique space with room to test the best approach.
Modular Tower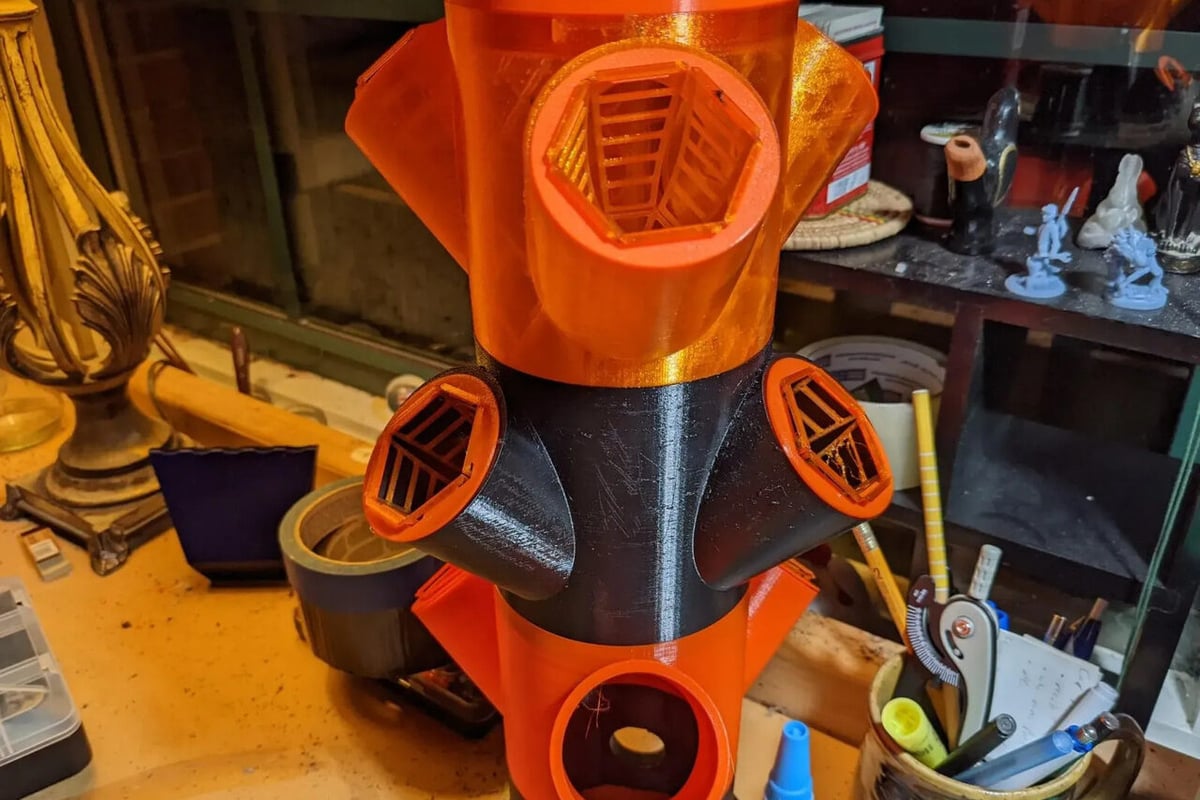 When you think about 3D printed hydroponics, it's likely that you envision a build like this. Although this build is a bit of an undertaking, the extensive instructions make it easy to stay on track.
The project consists of stackable modules that can hold three plants each and a large bucket as a water reservoir. Inside the large column, water gets pumped up and then sprinkled down so that the plant roots have a constant supply of running water.
Despite the potential size of this project, the individual components have also been designed to be printed with a Prusa Mini, so no large build area is required. Printing instructions, parts lists, and even a demo YouTube video have been provided by the designer. You can even modify the design to fit your needs, as the Fusion 360 files have been made available. Simply put, if you want to go all in on building a true hydroponics grow tower, this is the print for you.
Ultimate Space Farm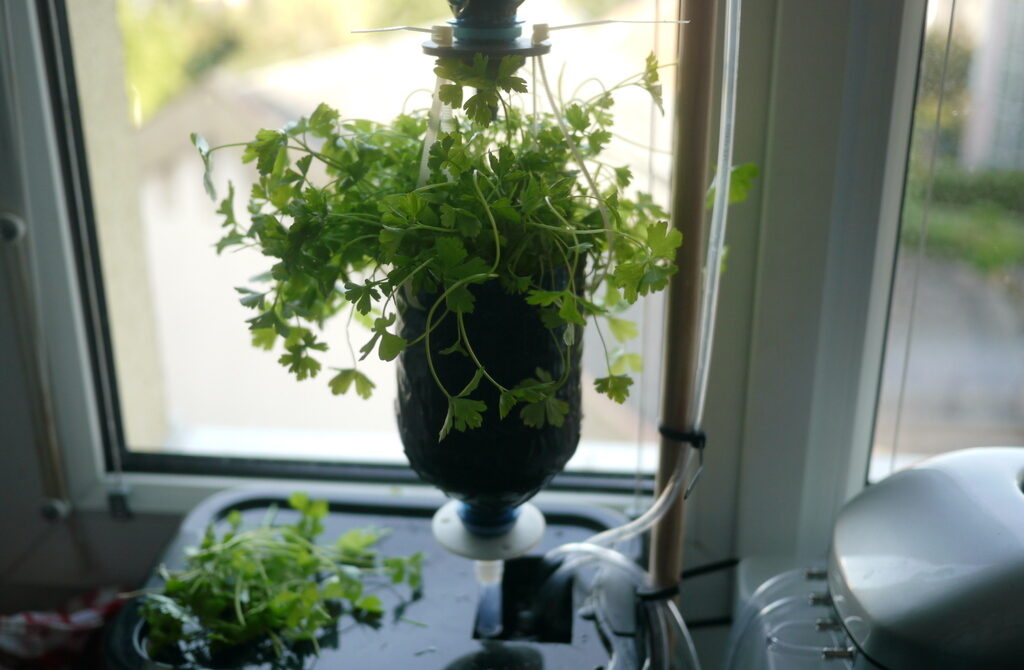 Have you ever dreamed of upcycling some old plastic containers into a modern hydroponics system? With a few 3D printed parts from this project, now you can! This hanging hydroponics system uses several old bottles and an aquarium pump as the basis for a sophisticated drip watering system. With the stacked, vertical design, you can grow more in limited space.
Extensive instructions can be found on Instructables, while Thingiverse hosts the printable parts and many other accessories. If you have the upcycling spirit and a desire to really get your hands on a fun hydroponic project, give this print a try!
Original Article: https://all3dp.com/2/best-3d-printed-hydroponics/